---
ST. JOHN LUTHERAN CHURCH
& CHILD DAY CARE CENTER
4850 South Lake Drive
Cudahy, Wisconsin

A Congregation of the Lutheran Church
Missouri Synod, SELC District
Rev. Matthew Vesey, Pastor
Copyright 2016 St. John Lutheran Church - Cudahy, WI Developed by the
Webmaster
email: Bernie.Puerzer@gmail.com
Web site last updated - May 25, 2017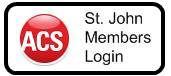 COME WORSHIP WITH US!

Autumn WORSHIP TIMES begin:

SATURDAY WORSHIP SERVICE at 5:00pm

SUNDAY WORSHIP SERVICE at 8:00am and 10:45 am

SUNDAY SCHOOL: 9:15am (Grades K/4 thru 8)

ADULT BIBLE STUDY at 9:30am.

The All Seated Worship Service will continue on the 2nd Saturday of each month at 2:00pm.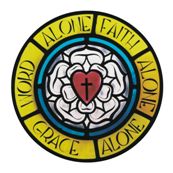 WELCOME
OUR PRIMARY PURPOSE IS TO SHARE THE GOOD NEWS OF SALVATION THROUGH JESUS CHRIST ALONE!
Check out the links below for information about our beliefs and our family of faith. Do you want to know more?
We would be happy to provide you more information and/or a tour. Please call 414-481-0520 to schedule.
CLICK
HERE
TO FIND US



St. John Annual Voters' Meeting is set for Sunday June 11, 2017 at 10:30am.
We will set 2017-18 budget, elect officers and board members and hear updates.
An enhanced Coffee Kononia will be offered after the service for those attending the meeting.